Do you ever get the feeling that your skin problems are interconnected? You have an oily T-zone but also suffer from occasional breakouts. You're unsure if you should switch to a new cleanser, change your diet, or focus on water fasting, as rumors say it clears the skin.
Water fasting clears the skin by enhancing blood circulation, which helps to promote the growth of new cells. In addition, water fasting helps to detoxify the body and flush out toxins that can cause skin problems like acne and eczema.
In this article, I'll start by discussing water fasting and how to do it correctly. I'll then proceed to the benefits of water fasting for your skin. Stay tuned!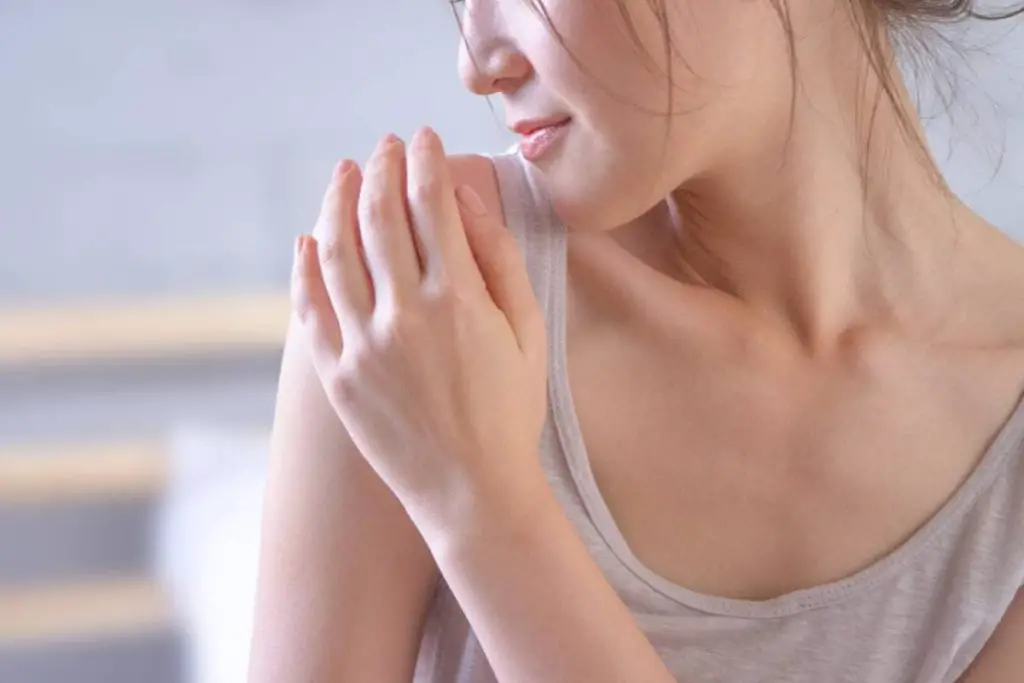 What Is Water Fasting?
Water fasting is a type of fasting that involves drinking only water for a given period. This can be done for any period based on your preference and what you want to gain. However, Medical News Today recommends 24 to 72 hours of water fasting for medicinal purposes. 
Water fasting is often done for religious or spiritual reasons, but it can also be done for health reasons. When water fasting for health, people typically do it to:
Improve their digestion.
Lose weight.
Detoxify their bodies.
Prepare for medical procedures.
How To Perform Water Fasting
There are no scientific guidelines on how people should start water fasting. However, it's essential to ease into it if you've never done it before.
The following procedure will help you ease into water fasting the right way:
1. Consider Whether Water Fasting Is Safe for You
Although water fasting is a healthy practice, not everyone can do it. Some groups may expose their bodies to various risks by attempting water fasting. As discussed by Healthline, these people include:
Adolescents and children. These have higher nutritional needs for growth and development. Therefore, water fasting will hinder these processes.
Breastfeeding and pregnant women. Their bodies need sufficient nutrition and energy to support the developing fetus. Withdrawing food can have negative impacts on the fetus and the mother.
The elderly. They are at an increased risk of complications like dehydration and malnutrition.
People with chronic medical conditions. Fasting can impact the ability of their bodies to fight infections. If they want to fast, they should do so under the watch of a medical practitioner.
Diabetic patients. Fasting exposes them to hyperglycemia or hypoglycemia depending on insulin variation in their bodies.
You should only consider water fasting if you're not among these people.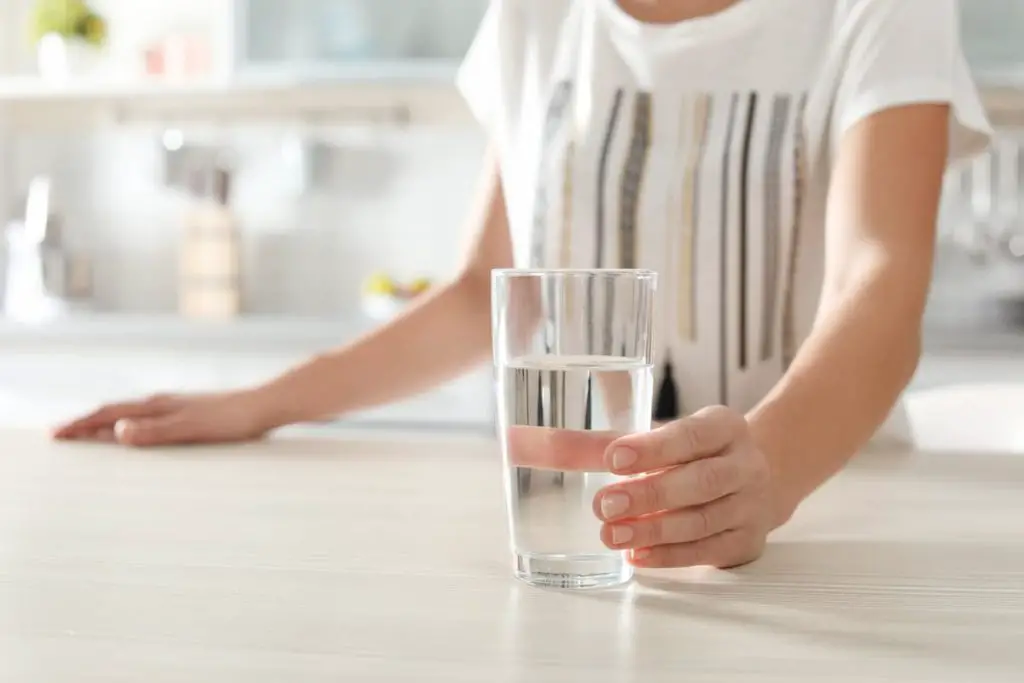 2. Undergo a Pre-fast Medical Examination
A pre-fast medical examination involves visiting your doctor for a check-up. This is to ensure that you don't have any underlying medical conditions that can be exacerbated by water fasting.
During the examination, your doctor will likely ask you questions about:
Your eating habits.
Your weight.
Any medications you're taking.
Your alcohol and tobacco use.
Your sleep patterns and stress levels.
Based on your responses to these questions and other medical tests, the doctor will determine whether water fasting is safe for you.
3. Prepare Your Body
If the doctor clears you to proceed with water fasting, you must prepare your body adequately. Remember, your body is used to eating solid food, so you need to give it time to adjust.
The following are some tips on how to prepare your body for water fasting:
Ease into it. If you've never fasted before, start fasting for 12 hours. Once your body gets used to this, you can gradually increase the duration to 72 hours. You should not water fast beyond 72 hours without consulting your doctor.
Avoid processed food. Consume whole foods a few days before your fast as they're easy to digest. Such foods include vegetables, fresh fruits, whole grains, and nuts.
Stay hydrated. Drink lots of water in the days leading to your fast. This will help prevent dehydration during the fast.
4. Choose the Right Time
It's advisable to water fast when you have no work or other commitments, especially if it's your first time. This is because you may feel weak and tired, so you need all the rest you can get. However, it's worth noting that you can still fast while undertaking other chores to speed up the breakdown of fat.
According to Harvard Medical School, fasting while working activates ketosis, whereby the body starts breaking down fat for energy. This means that if you're looking to lose weight, water fasting can be an effective strategy.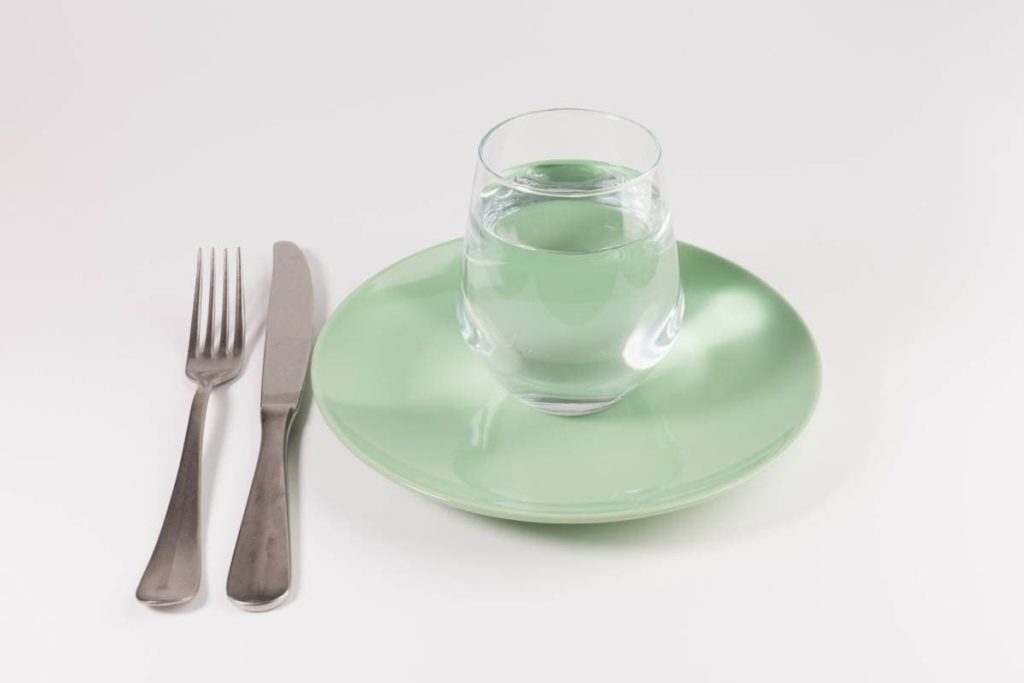 5. Create a Conducive Fasting Environment
You should create a conducive environment to make your water fasting journey comfortable. This involves getting rid of all solid foods and drinks. You should also inform your family and friends about your fast so that they can support you.
Remember, you need two to three liters of water daily during your fast. Thus, you should ensure you have enough filtered or distilled water.
6. Incorporate Physical and Behavioral Changes Into the Fast
Behavioral, physical, and lifestyle factors are essential when water fasting. However, you shouldn't go overboard as it can cause headaches and dizziness. Some of these incorporations include:
Workouts. Aerobics, gymnastics, yoga, and light jogging are some exercises you can do while water fasting.
Sleep. Getting enough sleep is crucial as it helps your body recover and repair itself.
Meditation. This will help you control your cravings and focus on fasting.
Aromatherapy. This alternative therapy uses essential oils to improve your mood and reduce stress.
7. Ending the Water Fast
It's up to you to determine the duration of your fast. Breaking your fast should be guided by:
Your psychological state.
Your physical health.
Personal preferences.
Some factors to consider when determining when to end your water fast are:
Your weight.
Your energy levels.
How you feel mentally and physically.
Whether your skin is clearing up.
If you're fasting for spiritual or religious reasons, the duration will be determined by your beliefs.
8. Resume Your Normal Food Intake
When breaking your fast, it's essential to do it gradually. This helps avoid digestive problems like bloating associated with not eating solid foods for some time.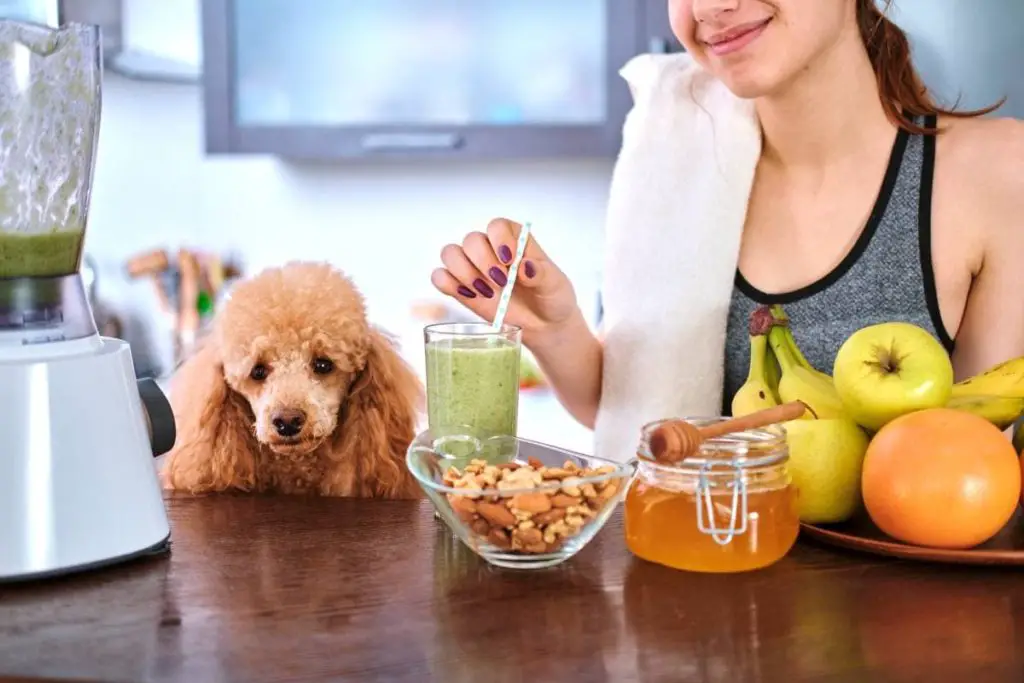 According to Healthline, you should introduce small portions of easily-digestible foods towards the end of your fast. Such foods ensure that your digestive system doesn't go into shock. They include:
Smoothies. These drinks contain less fiber than raw fruits and vegetables. Thus, they provide a gentle way to reintroduce nutrients into your body without overburdening the digestive system.
Soups. Bone broth and vegetable soup are some of the soups you can take as you break your water fast. You should prioritize protein soups over carbohydrates as the latter can be challenging for the digestive system.
Healthy fats. Eat foods like eggs and avocados as they contain healthy fats needed for the efficient functioning of your body.
Dried fruits. In Saudi Arabia, dates are used frequently to break fasts because they contain nutrients and fiber. You can also take other dried fruits like figs, apricots, and raisins.
Raw fruits and vegetables. These foods are rich in vitamins, minerals, antioxidants, and fiber. They help ease constipation associated with water fasting.
After breaking your fast, continue eating healthy foods and avoid processed ones. This is an excellent way to maintain clear skin and good health.
Mistakes To Avoid During a Water Fast
Your water fasting experience can be marred by several mistakes, which include:
Fasting for too long. While water fasting has benefits, the National Library of Medicine states that prolonged periods without solid food can lead to nutrient deficiencies. It would help to consult a doctor before embarking on water fast lasting more than three days.
Not drinking enough water. You should take at least two to three liters (68 to 101 fl oz) daily to prevent dehydration. Dehydration can have severe health consequences like kidney failure and seizures.
Exercising too much. Intense workouts can lead to dizziness and headaches while water fasting. You should only participate in light exercise to keep your body active.
Not getting enough sleep. Getting enough sleep is crucial as it helps your body recover and repair itself. If you only sleep a few hours during your fast, you'll likely experience hunger cravings.
Starting too fast. Fasting involves a substantial change in diet, and your body needs time to adjust. Thus, it's essential to ease into water fasting by reducing the number of meals you eat daily.
Setting unrealistic goals. You should view water fasting as a long-term lifestyle change, not a quick fix for weight loss or clear skin. This way, you're more likely to stick to it and reap its benefits in the long run.
You can avoid these mistakes by preparing mentally and physically for your fast. This will help you have a smooth and enjoyable experience that will eventually see you attain your fasting goals.
Benefits of Water Fasting for Your Skin
Water fasting is a therapy used for centuries to treat various skin conditions. Indulging in this practice benefits your skin in the following ways:
Skin Hydration
According to WebMD, your skin needs water for strength and elasticity. Water fasting can help increase the water content in your skin, making it supple and soft.
Your skin has cells and blood vessels that need a sufficient water supply for efficient functioning. Without water, these cells will not function optimally. The consequence is tight, dry, and flaky skin vulnerable to wrinkles.
Treatment of Acne
Water fasting can help reduce the occurrence of acne breakouts. This is because it helps detoxify your body and cleanse your skin.
An excellent way to get rid of acne is by promoting blood circulation in the skin. Water fasting promotes blood circulation by keeping your blood vessels and cells hydrated.
When you don't drink enough water, your body tries to conserve it by reducing sebum production. Sebum is an oily substance produced by the sebaceous glands. It helps keep your skin moisturized and healthy.
However, too much sebum can lead to clogged pores and the formation of pimples. Water fasting can help keep your sebum production in check, thereby reducing the occurrence of acne breakouts.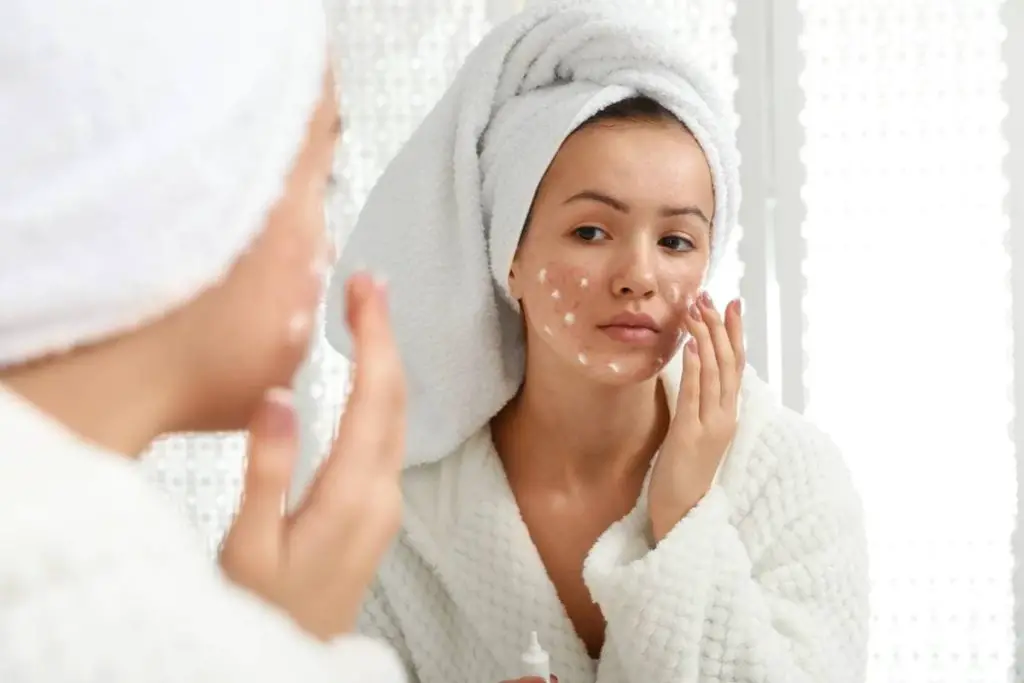 Reduced Inflammation
A study by the National Library of Medicine revealed that contact eczema is the leading cause of skin inflammation at 8.9%. Water fasting can help reduce this inflammation by hydrating your skin cells and promoting blood circulation.
When your body lacks enough water, it triggers an inflammatory response to compensate for fluid loss. This inflammation manifests as dry and itchy skin.
Skin Detoxification
Fasting helps detoxify the body by getting rid of toxins through urine and sweat. This, in turn, can help improve your skin complexion and make it glow.
Water fasting also helps promote cell regeneration, which is essential for keeping the skin looking young and fresh. Additionally, it helps reduce the size of pores and makes the skin smoother.
pH Balance
Maintaining pH balance in your skin is essential for keeping it healthy and free of infections. Water has a neutral pH value of 7, similar to the skin's.
Water fasting can help maintain the pH balance of your skin at seven because it has the same value. Such a pH value will keep your skin healthy by averting infections and inflammations.
Other Health Benefits of Water Fasting
Weight Loss
Mayo Clinic discusses that the leading cause of weight gain is consuming too many calories than the body can burn. When you fast, you significantly reduce your calorie intake, leading to weight loss.
Water fasting can help boost your metabolism and burn more fat. When you drink more water at the expense of food, your body relies on ketosis to metabolize fats. These fats are used as a source of energy, reducing your weight.
Reduced Risk of Chronic Diseases
Water fasting can help reduce your risk of developing chronic diseases such as heart disease and diabetes. This is because it helps lower blood pressure and cholesterol levels.
Additionally, water fasting can help improve your insulin sensitivity. This is essential in the prevention and management of diabetes. Improving your insulin sensitivity helps keep your blood sugar levels in check.
Water fasting also helps reduce inflammation, a leading cause of chronic diseases such as cancer.
Final Thoughts
Water fasting is an excellent option to improve your skin complexion and health. However, it's essential to consult a doctor before embarking on such a journey. Water fasting can be dangerous if not done correctly.
Besides clearing your skin, water fasting comes with many other health benefits, such as weight loss, reduced risk of chronic diseases, and skin detoxification.